industrial coating lacquers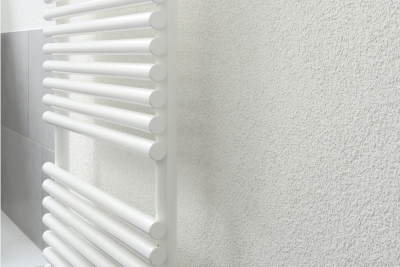 Industrielacke der KARL BUBENHOFER AG erfüllen höchste Anforderungen.
Speziell entwickelte Grundierungen und Systemaufbauten schützen metallische Untergründe dauerhaft gegen Korrosion, auch unter extremen Bedingungen wie Industrieatmosphäre oder Meeresnähe.
Durch ein breites Sortiment an Decklacken sind der farblichen und dekorativen Gestaltung von Oberflächen keine Grenzen gesetzt. Mit der richtigen Wahl des Systemaufbaus werden lackierte Güter wirkungsvoll vor chemischen und witterungsbedingten Einflüssen geschützt.
Für die rationelle Beschichtung von Kunststoffen verfügen wir über ein breites Angebot. Laufend werden hierfür neue Lacke nach kundenspezifischen Anforderungen entwickelt. Abgerundet wird das grosse Sortiment mit Systemlösungen für die industrielle Fensterproduktion, den Laden- und Messebau.
Wasserverdünnbare Lacke sind seit Jahren ein wesentlicher Bestandteil unseres Sortiments und werden laufend weiter entwickelt. Das wirtschaftliche und sichere SOLOCRYL-Fensterlacksystem ist ein Beispiel dieser konsequenten Handlungsweise. Zudem finden unsere wässrigen Lacke mit den Bezeichnungen HYDROVERN, ECOVERN und ECODUR breiten Einsatz in der metallverarbeitenden Industrie.
You will find an overview of our most popular products on the
Sortimentsübersicht Industrielacke
.