KABE – an innovative company
About KABE Farben
At the start of the 20th century it was normal for painters and decorators like Karl Bubenhofer to make their own paints using their own formulations. He established a painting and decorating company in 1908 at Bischofszellerstrasse in Gossau with a capital of just 300 Swiss francs. Thanks to an over-delivery of linseed oil before the First World War, he was able to go on doing business during the difficult war years. In addition to linseed oil paint, he also used a two-component mineral-based product.
Gradually, Karl Bubenhofer changed from a master painter to a paint manufacturer. He spent a lot of time studying the technical and chemical principles of paint production. His products sold well and his bold move began to pay off during the period from 1928 to 1930. The years that followed were turbulent, with many successes and setbacks. Karl Bubenhofer always managed to find a new way forward and enabled his business to grow with the help of his employees.
Now it is more than 110 years since the Swiss family-owned company KARL BUBENHOFER AG was founded. As a result of our entrepreneurial approach, we have a strong market position. In our core business areas of paints, plaster, facade insulations, industrial coatings and powder coatings, we offer a range of coating systems from under one roof. We also work with our customers to develop customised coating solutions. In addition, we provide consultancy, training and other services, including our unique disposal and recycling system.
Find out more about the milestones in our history.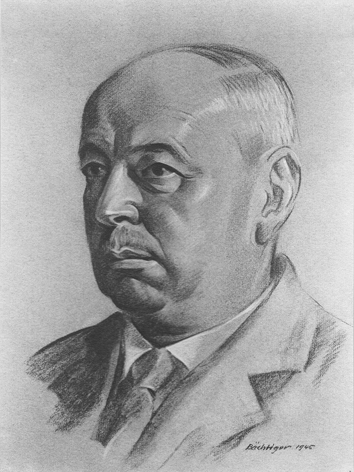 Contact us
We supply exclusively the trade. No private sale!
KARL BUBENHOFER AG
Hirschenstrasse 26, CH-9201 Gossau SG
Phone: +41 71 387 41 41